Chassis Lube
A vehicle's frame is also known as its chassis. Few vehicles are still manufactured with chassis lubrication fittings, but if you drive an older vehicle there may be a host of grease fittings that need attention during your regularly scheduled oil change service. The team at Curry's Auto Inc. will be able to expertly diagnose your vehicle's needs and make the appropriate repairs or updates.
Oil Filter Replacement
Curry's Auto Inc. recommends that your vehicle's oil filter should be replaced every time the oil is changed. On average, oil passes through your engine four times during one mile of driving. By the time you drive 3,000 miles (the general recommended oil change interval), your oil has passed through the oil filter 12,000 times. Your engine and vehicle is in its best condition when the oil filter is in tip top shape.
Transmission Service
Transmission services are important and regular aspects of routine car maintenance, just like an oil change. The team at Curry's Auto Inc. will flush out the old transmission fluid and replace it with new fluid. They'll also inspect the transmission to determine if further services, such as sump pump or pan repairs, filter replacements, or new pan gaskets are necessary.
Pack Wheel Bearings
Properly greased wheel bearings are essential for safe driving. The wheel bearing is a cage of rollers that allows the wheel hub to rotate freely on the axle's spindle. Grease lubricates the bearings to keep them cooler, reduce friction, and act as a cushion between the bearing rollers and hub race. Over time, the grease deteriorates and can cause significant damage. Curry's Auto Inc. can get your pack wheel bearings back in working order.
CV Joint Packing
Typically, lube, oil and filter servicing includes an inspection of the constant-velocity (CV) joint boots. The CV boots keep grease in and contaminants out of the CV joint that protects your axle and align your wheels. These are important components to maintain properly and the team at Curry's Auto Inc. are experts in making sure your CV joints are in good shape.
Differential Service
Your vehicle's differential consists of a series of gears and is responsible for making your vehicle turn in one fluid motion. Differential fluid works as a lubricant, reducing wear and tear, while transferring heat away from the gears. This fluid eventually breaks down and becomes contaminated, making it less effective in reducing friction. Curry's Auto Inc. will assess and change this fluid to keep up with regular differential fluid maintenance.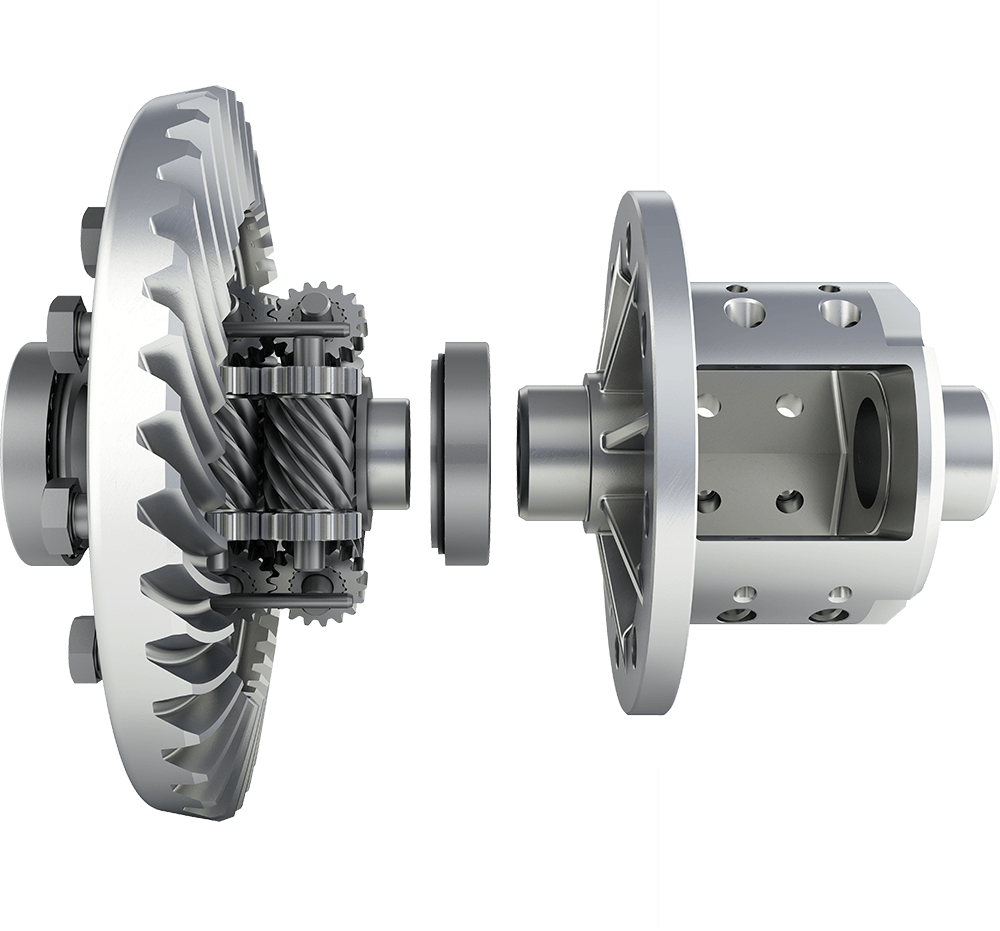 Power Steering Service
The power steering system is responsible for converting a gentle force into a strong force, meaning that the system itself is usually under a great deal of stress. The power steering system in your car is highly pressurized and requires the fluid to be filled up and in good condition to function at optimum levels. Periodically, the power steering system can require maintenance that the team at Curry's Auto Inc. can provide.
Brake Fluid Service
Brake fluid service involves testing and exchanging the liquid in the closed hydraulic brake system on your vehicle. Brake fluid transfers the movement of the brake pedal through various components to actuate the brake pads at the wheels to stop your vehicle. Problems involving contamination and low levels can cause serious problems. Curry's Auto Inc. assesses these fluids and provides expert maintenance to ensure your vehicle's longevity and safety.
Windshield Washers
The windshield washer pump is a small electric water pump that takes the washer fluid from the windshield washer reservoir and sprays it through the washer jets onto the windshield. It is an electrical component that can fail over time. If you don't see any fluid coming out of the washer jets when you activate the windshield wiper switch, you can trust Curry's Auto Inc. to check the tubes for cracks or clogging.
Battery Service
You will typically receive a few warning signs before your car battery dies, but a sudden battery failure can put you in quite a frustrating predicament. Curry's Auto Inc. provides on-demand battery services, no matter where you're located. A mechanic will test the viability of your current battery, and run a diagnostic to figure out the root cause of your vehicle's issue. If a replacement battery is necessary, our mechanic will replace it with a new, warrantied battery.
Wiper Blades
Over time, the rubber components in your windshield wiper blades break down due to oxidation and damage from the sun, making them stiff and brittle. They also wear out from rubbing back and forth across your windshield. Eventually, worn windshield wipers leave streaks and blurry spots, affecting your ability to see the road ahead. Your windshield wipers should be inspected regularly and replaced when performance and visibility are reduced. Curry's Auto Inc. will inspect your wiper blades and recommend their replacement, if necessary.
Air Filter Replacement
Dirt, pollen, salt, and bird feathers are common environmental elements that can get sucked into your engine as it tries to create a controlled explosion that moves your motor. Your air filter is an important component that prevents those elements from getting into your engine. Your air filter is inspected during regular oil changes and Curry's Auto Inc. mechanics will check its condition to let you know if it needs to be replaced.
Detailing service
Car detailing service is an essential part of any auto repair company, and at Curry's Auto, Inc., we take great pride in offering our customers the highest level of car detailing services. Our team of highly skilled and experienced technicians pays close attention to every detail of your vehicle, leaving it looking brand new. Our car detailing services include a thorough wash and wax, engine cleaning, interior detailing, and exterior cleaning. Our state-of-the-art equipment and top-quality products ensure that your car receives the best treatment possible. We also offer customized car detailing packages to suit the specific needs of each customer.
At Curry's Auto, Inc., we know that your car is more than just a means of transportation, and we are committed to keeping your car in the best possible condition.